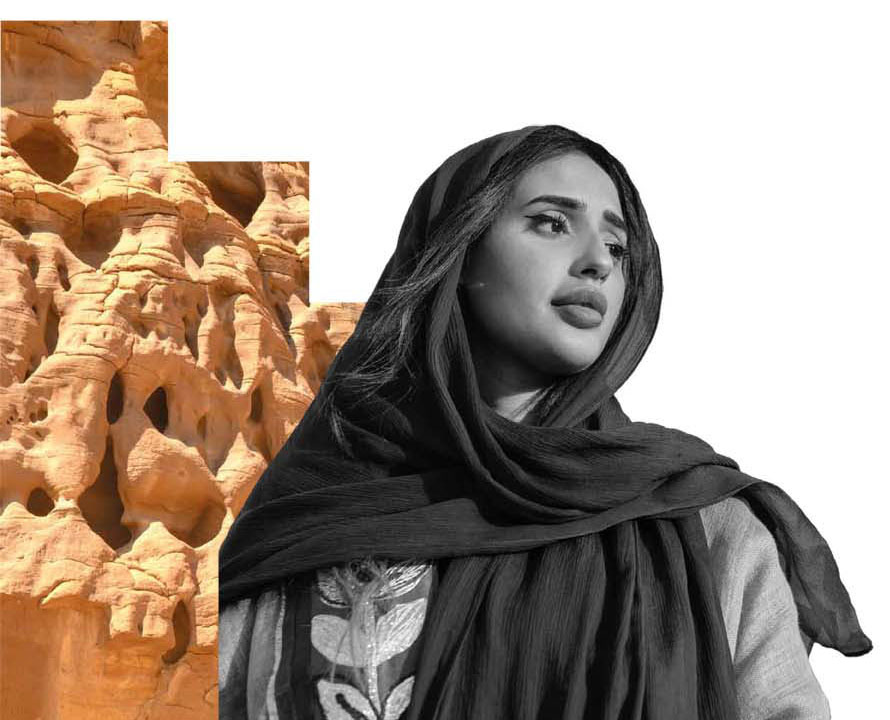 HH Abeer bint Saud Al Saud
Cultural Communities Lead
The Royal Commission for AlUla
Abeer is a multi-faceted creative and humanitarian. She holds a Bachelor's degree in Life Sciences with a focus on Neuroaesthetics, and an MA in International Development from SOAS. Abeer's passion for innovative, culturally relevant, sustainable solutions has led her to be engaged in the full spectrum of activities ranging from non-profit and to social entrepreneurship.
Abeer has taken on several roles dedicated to social impact, from being an NPO Chair, to working in multilateral organizations (GCC, UN) and the cultural & arts sectors, where she is now an employee at RCU. Furthermore, she is an interdisciplinary artist, producing art utilising the available natural materials of sand, soil and stones, inspired by what she calls the "Cosmic Desert".